Aims & Background
Nyungar Boodjera Wangkiny = Nyungar Land is Speaking: Place Nomenclature of the Southwest of Western Australia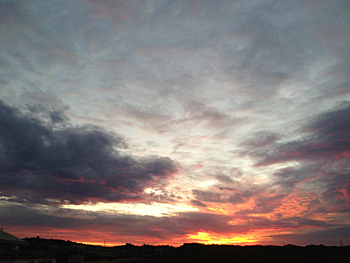 This project is presented by Len Collard in association with the Curtin University Sustainability Policy (CUSP) Institute and the School of Indigenous Studies (SIS) at the University of Western Australia.
The project identifies Nyungar placenames and meanings prior to colonial settlement and makes available a number of resources for public educational use.
This project is the result of consultation with various state authorities and community groups and recognises:
a. the need for non-Aboriginal people to learn more about the contribution made to history by Australia's Indigenous peoples within the South-West of Western Australia;
b. the importance of Western Australia's Indigenous peoples to identify, record and write their own histories of people and Country.
European cartographic conventions and systems of boundary-making are not directly or easily transferable into Nyungar systems of naming and land use. Western maps are usually set out in such a way as to imply that places have fixed names over time. Those with even a basic understanding of Nyungar systems of reading and speaking about boodjar (country) recognise that introduced cartographic conventions are inadequate analytical tools for talking about Nyungar names and land use.
The South-West, known as Nyungar Boodjar to Nyungar people, is described by the west coast on its western side and an approximate line running from Esperance through Nungarin to Geraldton on its eastern side. The area is divided into 14 separate but interconnected language regions that are used as grouping categories for the Nyungar language names identified in this project. The areas are: Wudjari, Koreng, Pibelmen, Wardandi, Njunga, Ngakinjaki, Balardong, Juat, Amangu, Minang, Kaneang, Wilman, Pinjarup and Kaneang.
The research outcomes of this project provide the first stage in redressing the void of information surrounding Australian Indigenous histories and, in particular, Nyungar placenames and meanings.